Hey everybody,
great news!
My transition is in progress ... and it feels like a second birth. I am so f*cking grateful for this opportunity.
In terms of music I have been productive ... and, yes ... visible changes here, too.
Arrangement/style of tracks and - of course - pitch and quality of my vocals have changed. Had to adjust the requirements for recording/producing a great deal. *har!
So, folks, two new productions have just gone live on the various streaming-platforms!
Check out #Apple Music, #Spotify, #Tidal, #Amazon ... for :

and

Blessed be ... keep rocking!
Text and CD-Cover-Designs © Wotan Beißwenger, 4th of April 2022.
Discography for reference:
---
Archiv (Blog bis 1. Juli 2021)
Quotes taken from "The Timeless Ones - Where time disappeared" by Ann-Uta Beißwenger 2018 - work in progress
Photographs taken by AnU on Iceland September 2018.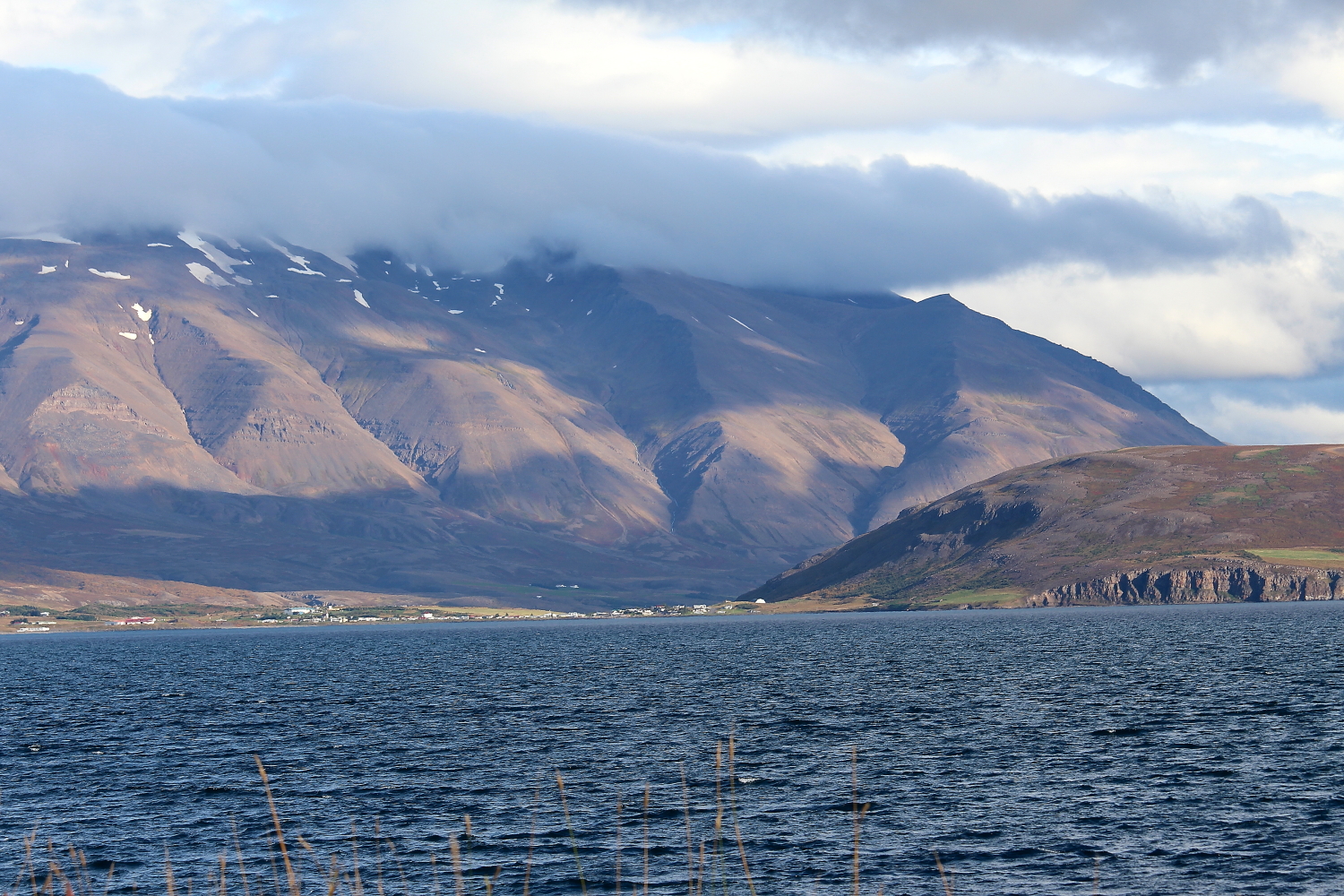 "The Mountains are singing Their songs, memories of ages rushing and rusteling through Their rocky wrinkles."
(Photo taken from Hrísey eastern shore, morning time)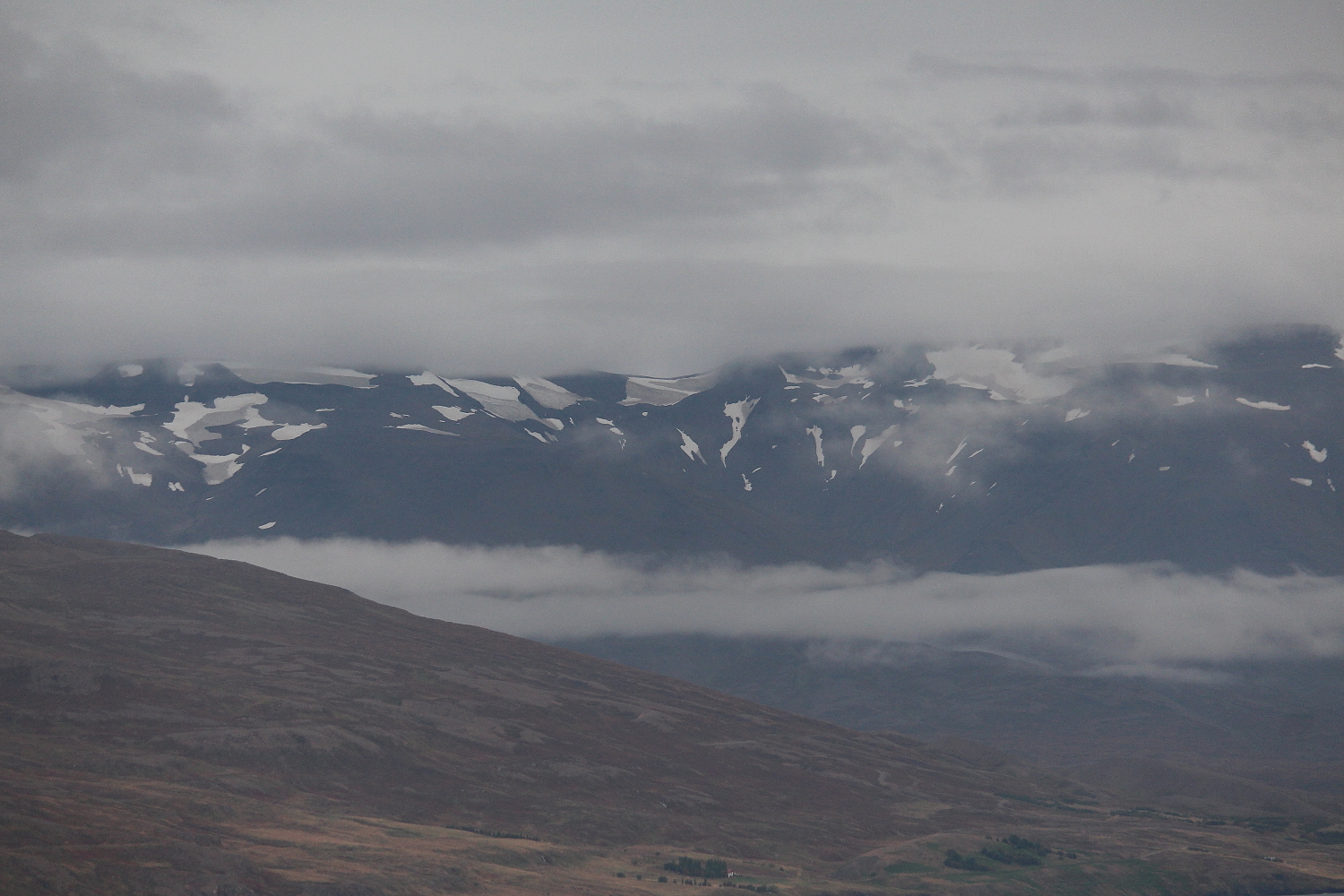 "Just after sun has set to sleep, foggy snakes will caress our ancient bodies and murmur their memories into our glacial ears", the Timeless-One whispered.
(Photo taken standing on a hill at Hríseys' east side, New Moon, evening time)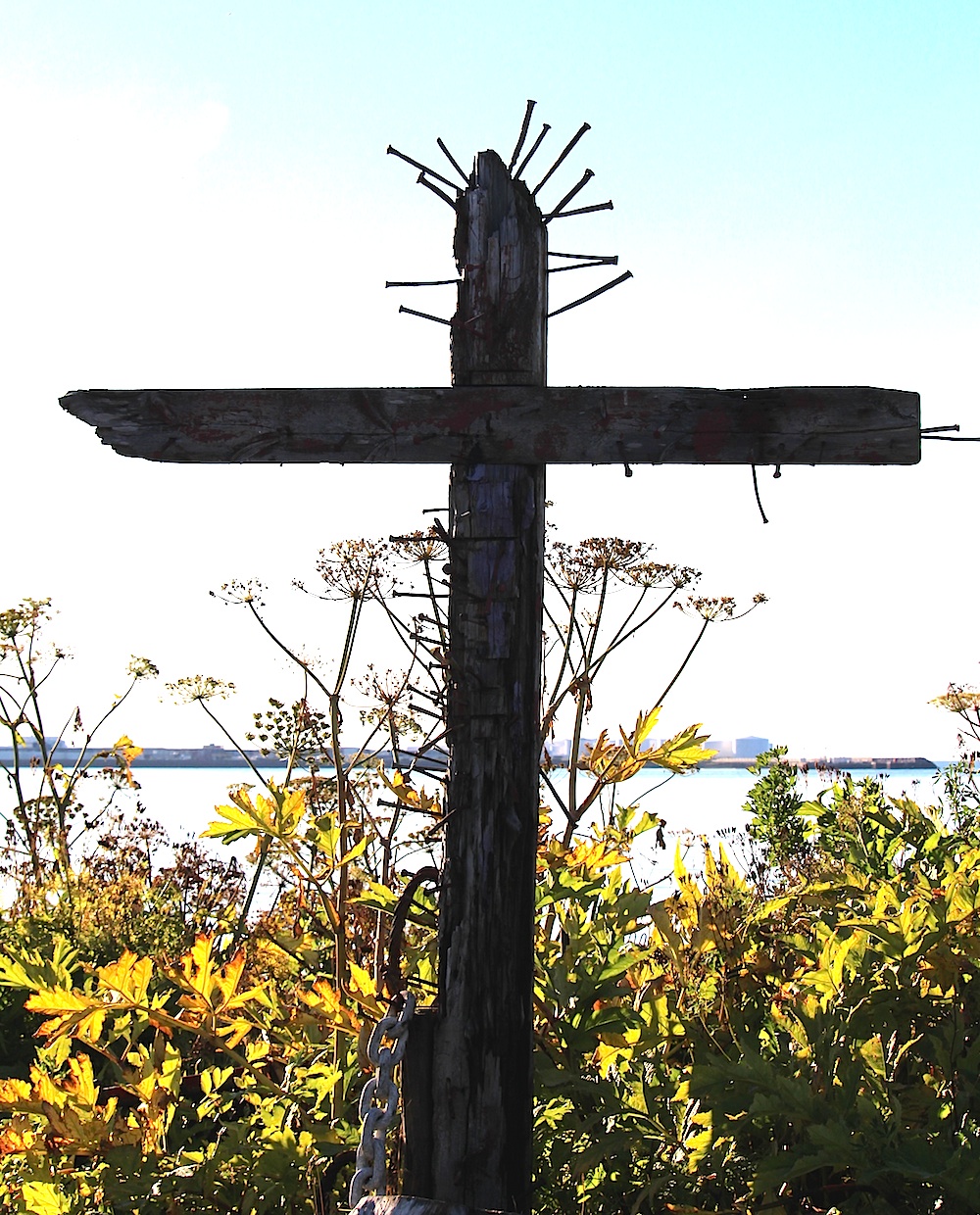 "The sorcerer
Let him burn
Flames leap high
Ruby crosses
Crackle, sigh
Rough times turn
Fuzzy sorrow fly
For Christ we yearn
Pure and sly
The sorcerer
He shall die"
(Text taken from Vol. I "The Sorcerer"
Photo taken at Reykjavík bay, Sculpture garden, facing the harbour on the other side of the bay, just before sunset)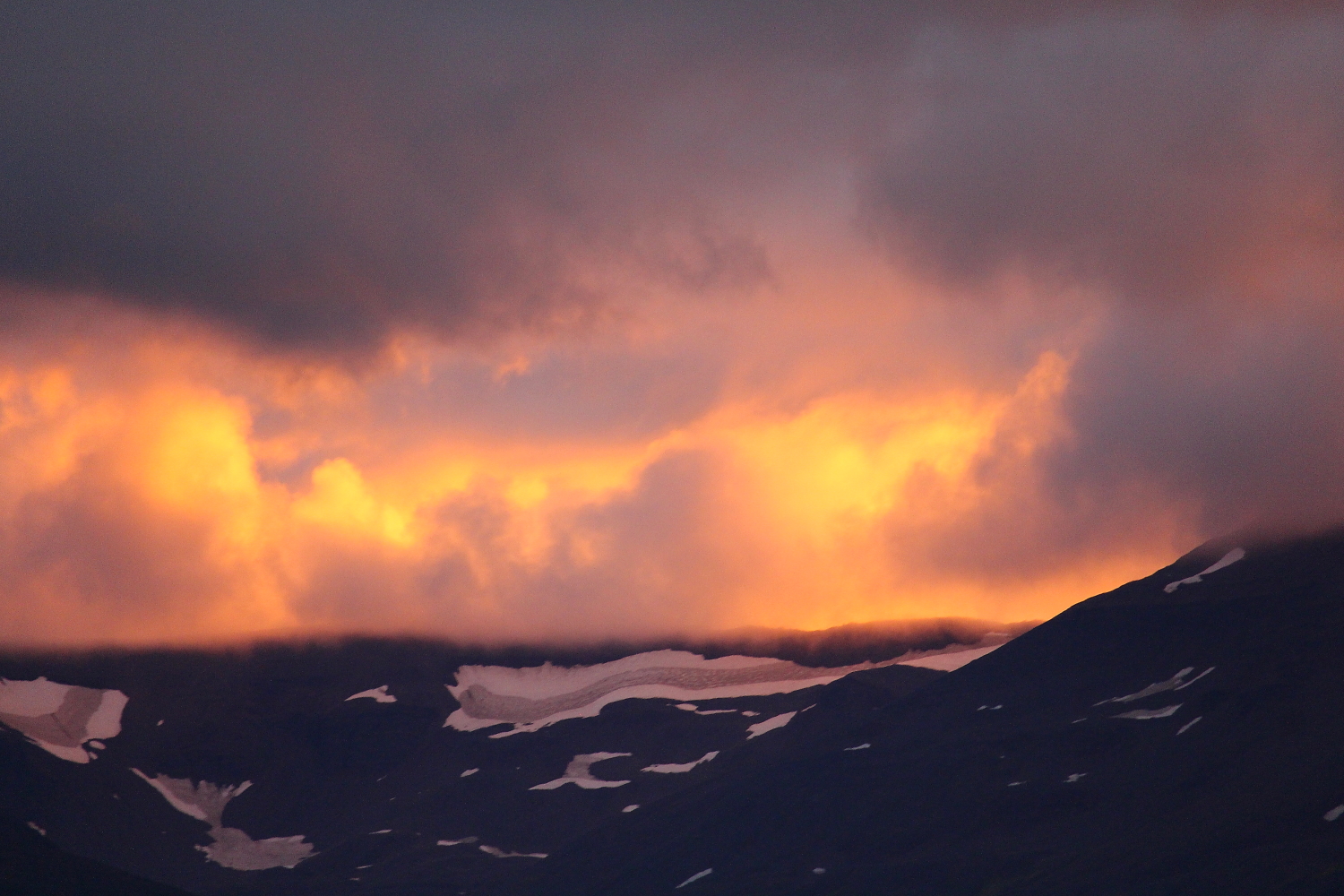 "They did not care, when the sky was burning." The Warrioress shrugged her shoulders and carefully took some stubborn ice from the glacier to melt it in her iron-pot.
(Quote Vol. III "The Warrioress"
Photo taken on Hrísey at sunset, standing at the the south-western shore)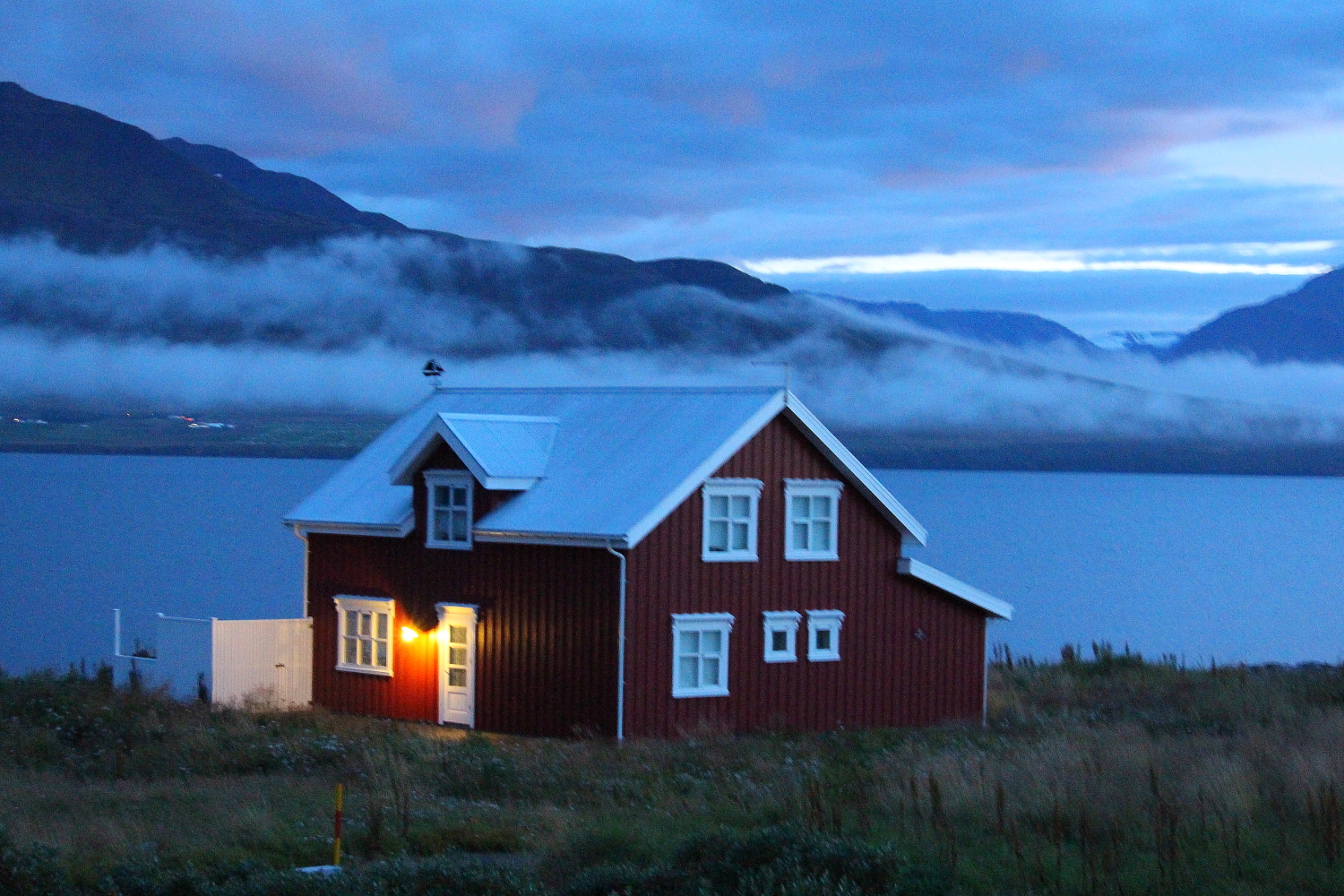 "It's wise to have a home, when the snakes of fog are on their way and the bull of þorgeir is already pawing with his hooves", she told him and shut the door cautiously.
(Text Vol. I, The Sorcerer
Photo taken after sunset on Hrísey, eastern shore)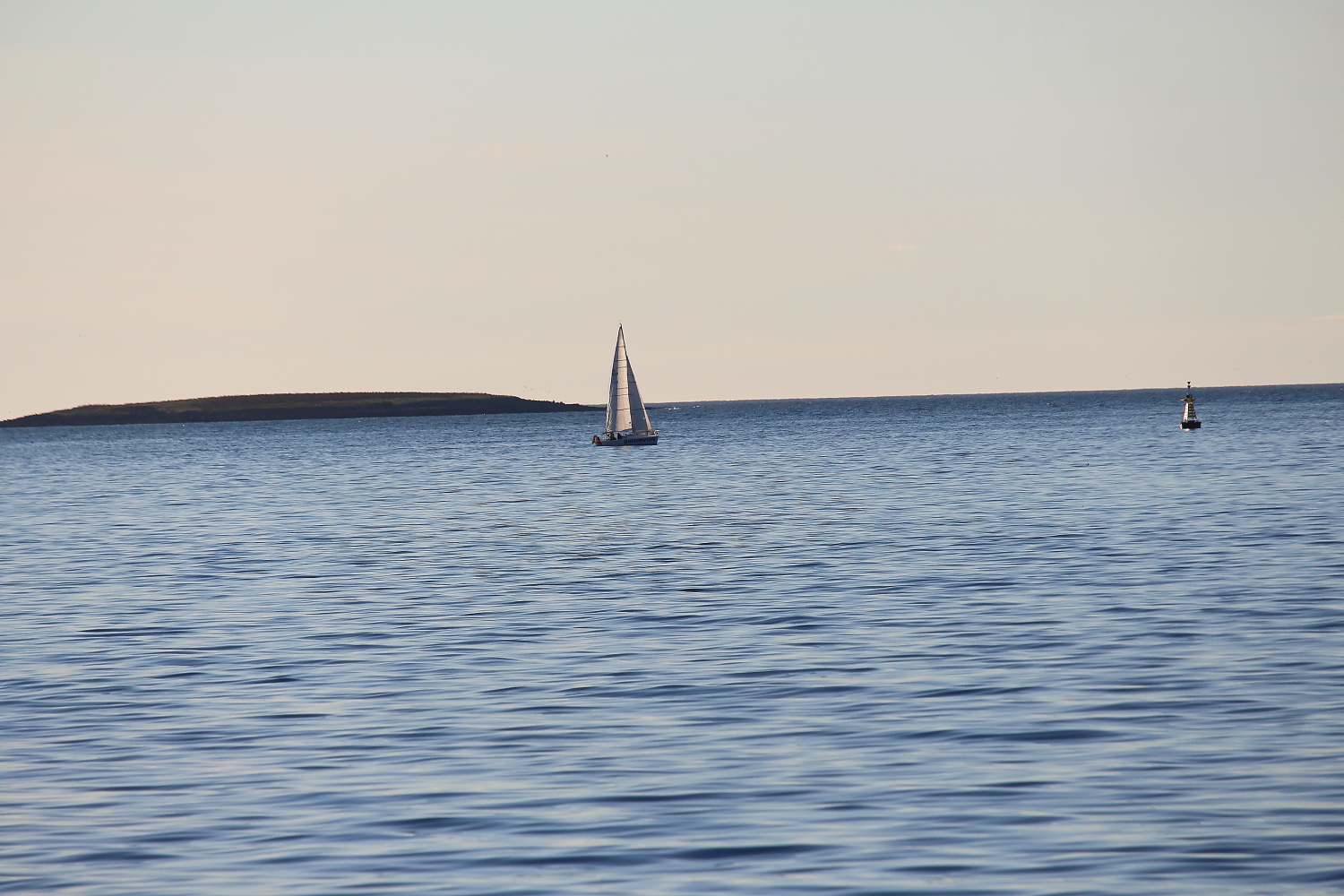 "I have seen your boat, sailing close to mine, she said. We weren't supposed to cross paths yet. But I know we will in future when our pasts have met." (Vol. III)
(Photo outside Reykjavík bay, standing in Sculpture garden)
Please note and respect: All photos and text-quotations copyright Ann-Uta Beißwenger 2018.
Zurück zur Übersicht
Empfehlen Sie diesen Beitrag weiter!