Hey everybody,
great news!
My transition is in progress ... and it feels like a second birth. I am so f*cking grateful for this opportunity.
In terms of music I have been productive ... and, yes ... visible changes here, too.
Arrangement/style of tracks and - of course - pitch and quality of my vocals have changed. Had to adjust the requirements for recording/producing a great deal. *har!
So, folks, two new productions have just gone live on the various streaming-platforms!
Check out #Apple Music, #Spotify, #Tidal, #Amazon ... for :

and

Blessed be ... keep rocking!
Text and CD-Cover-Designs © Wotan Beißwenger, 4th of April 2022.
Discography for reference:
---
Archiv (Blog bis 1. Juli 2021)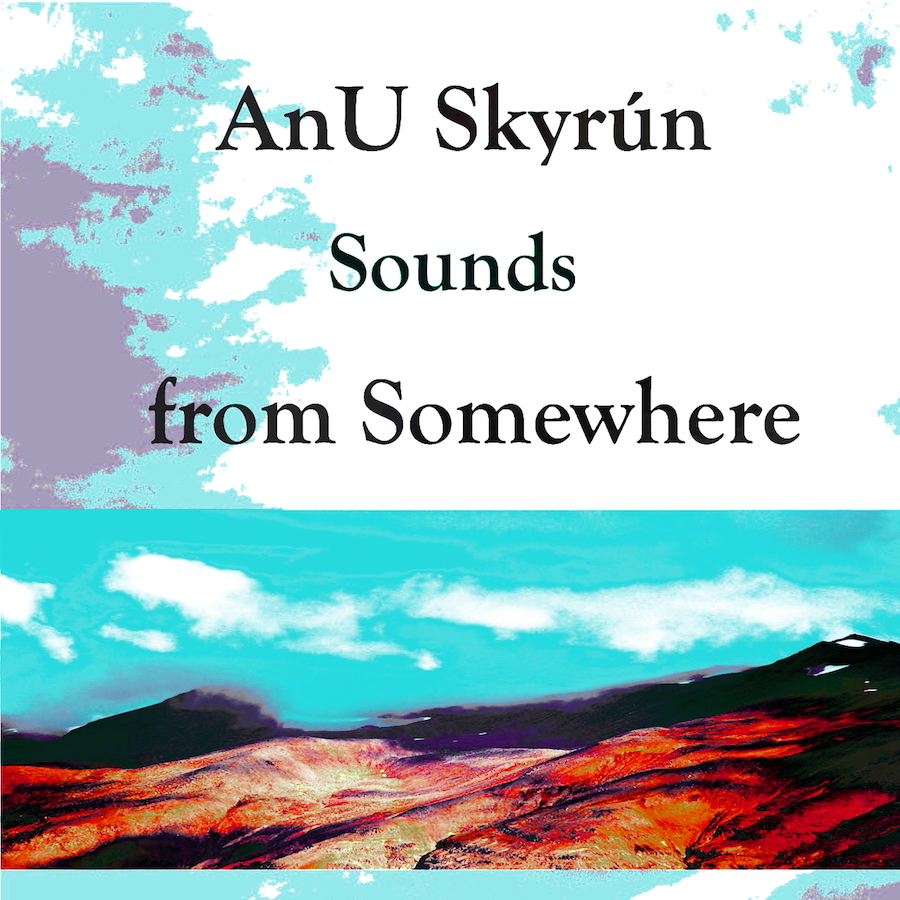 Great news: My new album has just gone live! Here you find some background-information and ... yes ... of course, a track-list ...
In terms of "album-title" I was torn between "Sonic Escapism" and "Sounds from Somewhere". I decided for the latter, because this realm of Somewhere is the space where all my inspiration comes from. It's not a fixed location, but a shapeshifting space everywhere and nowhere .... somewhere.
Genrewise the album rests in several homes ... I was told it sounded pretty "ambient", also due to the sound-recordings I inserted here and there. But it also has a world-music-feel .... especially "The Dying of Water". And there are some (neo)classical influences as well, at least in the instrumentals. Just see/listen for yourself ...
When listening to the tracks you might notice that, aside from "The Dying of Water", I have left lyrics in the original formats. I did not dare to force them into one given (= known) language, but left it to the Muses to deliver what- and however they deemed appropriate.
I am only a listener and composer, not a creator.
These tracks finally found their way on the album ....:

1. Entering Somewhere …
This is a thriving new composition and its name already tells you what it is all about: Although this Somewhere seems to pervade our everyday-life, most of us cannot get in in-touch with it whenever they want to. Like most creative and productive folks I do have my skills and techniques to enter Somewhere easily. As an (astrologically) "double-water-creature" the sounds of water encourage my awareness to open up for the Muses inputs. Strange enough, especially the sound of a water-boiler (yes, it's true) works very well for me. Hence you find a lot of sounds of water in this track and … "spilled" all over the album. Watch out for the Diva (real modern concert flute) and mellotronic trumpet parts ...

2. The Dying of Water (Maji ni Maisha = Water is Life) ...
Water is where we came from … at least after we had arrived on Earth (yes, Sci-Fi-nerd intervening). If we keep on poisoning and killing our water-resources on Earth, we will endanger our survival and the life of billions of other creatures as well … ("unless ..." (see below), Sci-Fi-nerd intervening once again).
The original version of this track contained more (real) Kalimba/Sansula ... "but": the A-minor-pentatonic is nice, yet did not match with what I was going for ... therefore you find those instruments in the background or as part of bridges/interludes.
The trumpetlike sounds I have created with my voice and vocoder.
Lyricwise the composition starts and ends with an invocation of water-Gods/Goddesses … the lyrics in between are held in Kiswahili, an East African language, also spoken in the area around Rift Valley which is one of the main cradles of human evolution. Side-note: In my "first academic life" I have been a linguist and field-researcher in East Africa … that's why I speak Kiswahili …
Lyrics:
Hatupaswi kusahau
(We should not forget)
Tunatoka majini
(We come from water)
Ikiwa tunatia sumu maji
(If we keep on poisoning water)
Wacha tuue maisha yetu
(We will kill our lives)
Usisahau
(Don't forget)
Au maisha yatakusahau
(Or life will forget about you)
Lyrics © Ann-Uta Beißwenger 2020. Photo © Ann-Uta Beißwenger 2015, taken on the island of Spiekeroog, Germany.

3. The Promise of Wyrd ...
The web of Wyrd is not a two- or even three-dimensional thing, which can be analyzed and thouroughly understood. It holds its suprises here and there and leaves you standing amidst your question-marks. In fact it provides even more questions and shrinks the illusion of handy answers into foggy nothingness. Revised and remastered version … added some sound-stuff as well … check it out :)).
4. Feathered Keys Undermining Human Ignorance (Birds & Keys) ...
This is the instrumental version of "Into your Birddom". I added some new bird-recordings and remastered thoroughly. A great piece for chilling out … enjoy!
5. Bifröst Dawning ...
If you're "into northern wyrd stuff" and throat-singing, this one is for you. I livicated this composition to Heimdal, the Shining and Mindful One, who never sleeps to fulfill his task and watch over the rainbow-bridge to Ásgardr, by night and day.
A slightly melancholic, meditative composition.
In case you wonder: The weird sounding instrument you hear in this song is a bass-ocarina. Unfortunately I do not have a "Gjallarhorn" in my collection ... *harharhar
6. An Intergalactic Requiem for Cthulhu on Jupiter ...
Yes, this is the diligently remastered version of the vocoder-based track I had in my blog before. I really love this one … although the stem-mastering drove me nuts ... almost ...
7. Will there be Water on Kallisto?
It's a common topic in research and in a lot of Sci-Fi-stories: Will we find water elsewhere, when we lack water on Earth? Kallisto is one of the Jupiter moons and might hide an ocean underneath his surface … salty water however and not yet confirmed.
The foundation for this composition has been my Antares-soundscape. Watch out for the drums, YES!
8. A stubborn Journey through Magellanic Clouds (instrumental)
One of my favourite apps is one to watch planets and stars and amidst those the Magellanic clouds. I often imagine how it would feel to roam those dwarf galaxies close to the Milky Way. It might feel kind of lost but at the same time pretty exciting, because you never know what you'll come across.
Anyhow (almost) same applies to our life on Earth and I often feel like having to navigate through a lot of strange and foggy territories …
This playful, slightly baroquesque composition reflects the journey through our lives with all its rising and falling ... it wants to encourage to not give up and carry on, cause every fall contains the seed of a triumphant rise in it ...
9. Exploring Extraterrestrial Horizons (instrumental)
Yes, I have to admit … it's one of my dreams to travel with a space-shuttle one day … maybe in a "next life-thing" *ahem … meanwhile I keep on watching what I can find on the topic … and compose my own escapist storylines on it … Anyhow … the dream (hope?) persists ... The sound of this track invites you to float along ... among the stars, where we might descend from and return to one day ...
Enjoy and groove along ...
Zurück zur Übersicht
Empfehlen Sie diesen Beitrag weiter!