Hey everybody,
great news!
My transition is in progress ... and it feels like a second birth. I am so f*cking grateful for this opportunity.
In terms of music I have been productive ... and, yes ... visible changes here, too.
Arrangement/style of tracks and - of course - pitch and quality of my vocals have changed. Had to adjust the requirements for recording/producing a great deal. *har!
So, folks, two new productions have just gone live on the various streaming-platforms!
Check out #Apple Music, #Spotify, #Tidal, #Amazon ... for :

and

Blessed be ... keep rocking!
Text and CD-Cover-Designs © Wotan Beißwenger, 4th of April 2022.
Discography for reference:
---
Archiv (Blog bis 1. Juli 2021)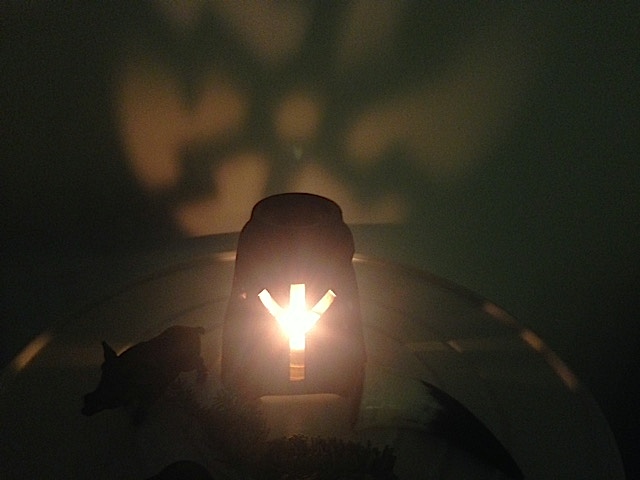 Oh Tannenbaum
Ich seh dich kaum
Zu viel
Stachlige Kronen
Dieses Jahr
In dir wohnen
Verdecken das Grün
Und unser Bemühn
So zu tun als ob nichts wär
Um zu zelebrieren
Die holde Weihnachtsmär
Inmitten von Corona-Viren
Derweil …
Copymax at his best
Repliziert und
Kreiert zum Fest
Neue Farben Formen
Jenseits von
Impf- und
Menschennormen
Die Spikes vibrieren
… immer schneller …
Freu'n sich auf den Tanz
… immer karusseller …
Mit Menschentieren
Das frohe Fest
Mutiert
Zum Menschentest
Bei all der Qual
Haben wir die Wahl:
Herz und Hirn
Versus Ignoranz
Und Alu-Mummenschanz
Poem und Foto © Ann-Uta Beißwenger, 20. Dezember 2020; all rights reserved.
Zurück zur Übersicht
Empfehlen Sie diesen Beitrag weiter!