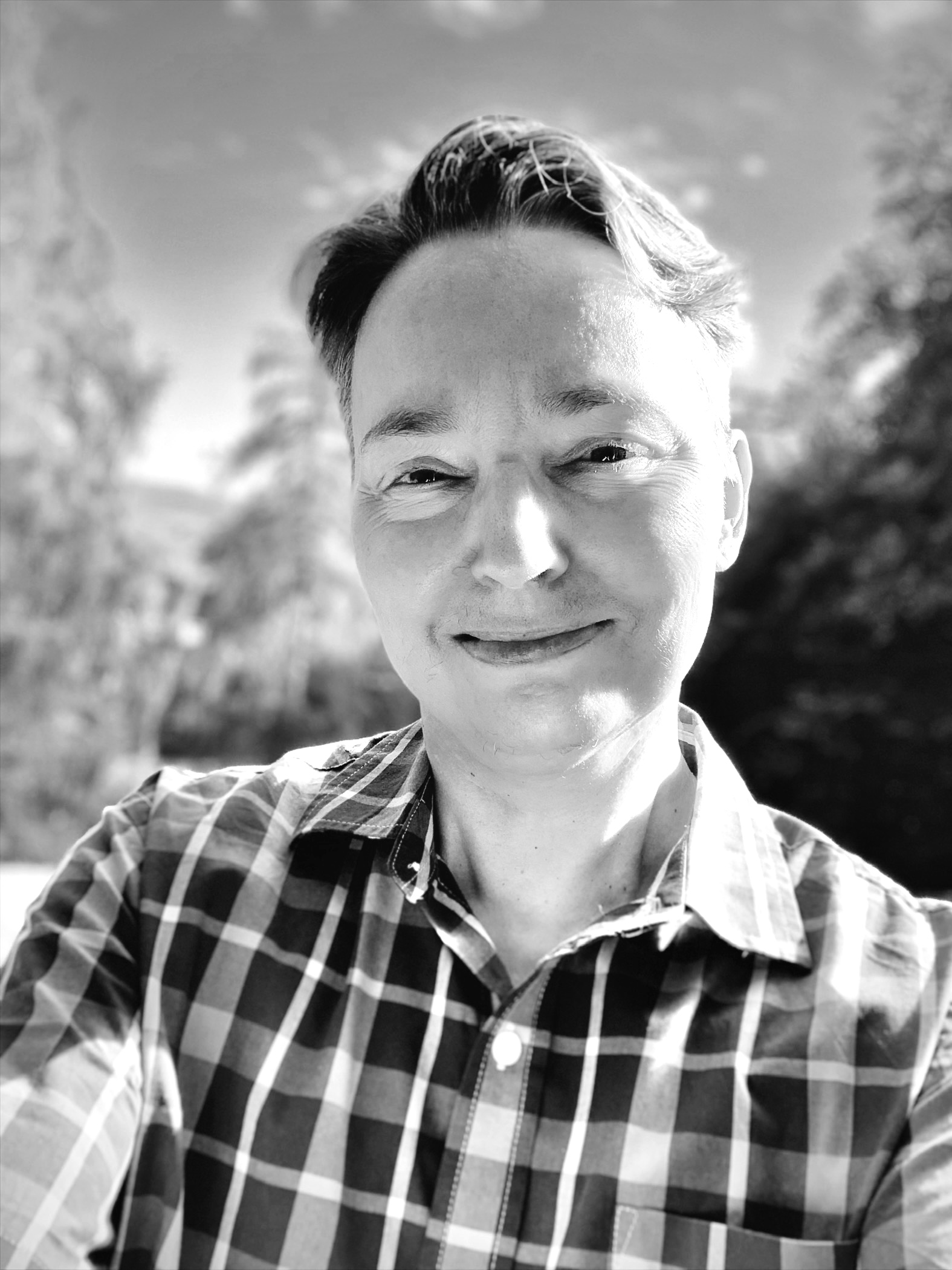 I am a listener. I do not create – I only arrange and try to process what I hear, coming from somewhere.
I am a seer. I am shown places and times and things, coming from somewhere. I do not create – I feelsee and try to transfer those images and storylines into sounds and words.
I am a nerd and transman. I've tried to adapt to social and cultural concepts and expectations, but I cannot confine myself to these. There is no "one truth" nor "one path", but a lot of layers in and around everything, revealing itself from somewhere.
It's complex. It's f*cking beautiful.
Spent ages trying to define the source of this somewhere. It took me across the globe and far beyond, exploring cultures, places, natural sciences, languages, Gods and creatures.
But the source is a shapeshifter and does not accept any static assignment and labelling. It manifests into any forms and times, serving it's own veiled Wyrddom …
Due to my (mostly) scandinavian and celtic DNA however, "northern-based shapes and vibes" are the ones resonating the strongest with my nerddom. In addition there is this extraterrestrial space-shuttle-thing which loves to carry me into dystopian SciFi-scapes.
I am a listener.
I am a seer.
I am a nerd.
And I (?) have a vision … a passion … something that drives me on: Want to bring together this listening, seefeeling and my nerddom by composing music and scripts for television, film, video-games. Want to play my part in joining images and sounds and words into one multisensual experience.
Want to take people beyond their everyday hassles with it. Stretch their world(s) and perception(s). Enhance their imagination(s). YES.
It might be complex. It will be f*cking beautiful.
Text © Wotan Beißwenger, 24th of August 2020.
Foto © Wotan Beißwenger, 2nd of November 2021.